Steel Pool Systems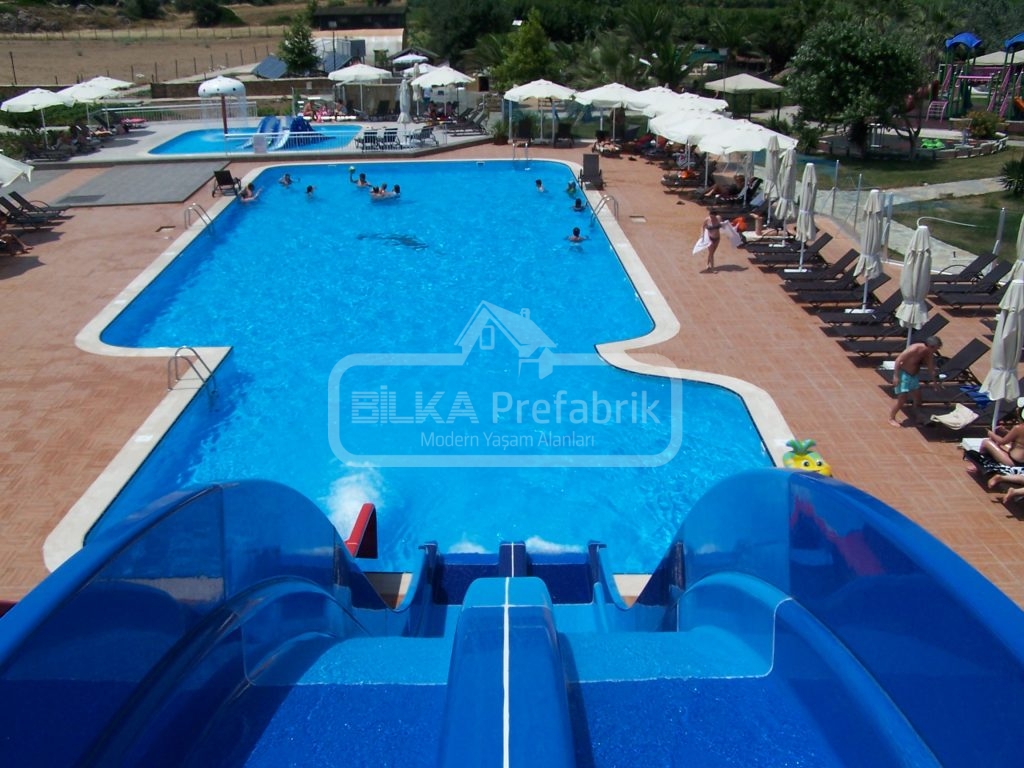 Prefabricated pool is a pool model consisting of galvanized steel panels and there is no difference from standard concrete pools. Prefabricated pools have become very popular in recent years because of their usefulness and low cost. Our company offers a wide range of pool models and Aquapark services.
Here are the pros of the prefabricated steel pool:
Its cost is 40% less than concrete. The prices are affordable.
Maintenance and repair is much simpler.
Production and installation is much faster.
It can be produced in any desired size and shape. The design can be created completely as you wish.
Reinforced concrete such as tiles, joints, fillers and so on. it is easy to maintain and cost-effective. No replacement material required. Does not require continuous repair.
Eco-friendly recycled materials are used.
With the sprinkler system, additions that make a therapeutic effect such as an ornamental pool can be made.
If desired, it can be assembled by moving it to another area by disassembling it. Only the consumable material, ie the liner coating, should be replaced.
It can be installed on even the most difficult terrain and building roofs.
Stairs, jump ramp and so on. The products can be integrated.
Prefabricated Steel Pool Photos: