Prefabricated House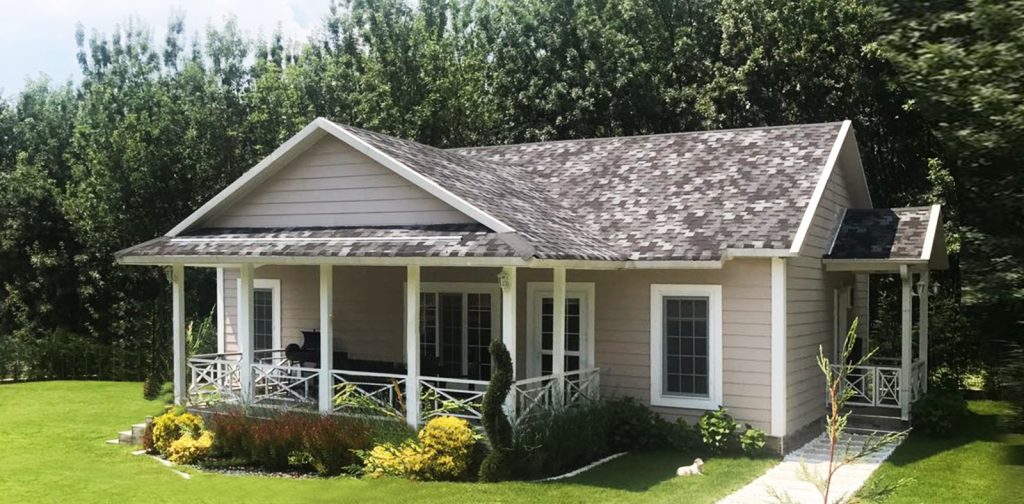 What is Prefabricated House?
Prefabricated house is a light steel house model which is produced by applying insulation material on the galvanized steel and applying betopan coating on it. Structurally, it provides many advantages. For example, earthquake resistant, high thermal insulation, can be produced in desired dimensions and can be moved to another place when desired is the most preferred reasons.
Advantages of Prefabricated House:
Price is cheaper than reinforced concrete houses.
It is resistant to earthquake because it is produced with galvanized steel, it is almost impossible to demolish.
Systems such as air conditioning and combi boiler can be easily integrated. Air conditioning lines can be produced ready.
It can be produced as super luxury by using material as per request.
Electrical water installations are produced as ready and there is no limit on quantity. An extra plug or water line can be towed to the desired location.
Patio, balcony etc. All details can be applied.
By using recycled materials, the least damage to the nature is ensured.
There is no basic digging problem.
Prefabricated House Prices:
Prefabricated houses have a minimum price due to basic expenses such as materials and workmanship. These prices can vary according to the prices of the materials and today's conditions. The prices of each house can vary according to the extra price as well as the package price. If you have a project you can send it to us and get the price or dimensions of the room on a paper etc. you can simply draw and send the details.
How is inside of Prefabricated Houses?
Prefabricated houses are the same as a normal house. The largest television sets can be installed on the walls. Air conditioning, table, chandelier, shelf etc. You can easily assemble all of your products. The interior design according to the design and design is prepared exactly as you wish.
What is inclusive to the prices?
House production and installation
Electricity – Water installations
Standard painting works
Shower tray, WC, Washbasin
PVC sound proof double glazed windows
American Interior Doors
Steel Main Door
Bathroom Cupboards
Kitchen Cupboards (Can be change type)