Steel Frame House
Steel frame house; It is a construction system consisting of roll-form machines and steel frames shaped according to the project. All materials are manufactured in our Turkey (Türkiye) factory and moved with trucks/containers to your land.
Before the steel frame prefab house is produced, a static report is created by our engineers. As a result of this report, it is determined how much steel should be used in which part of the house, and production is carried out accordingly.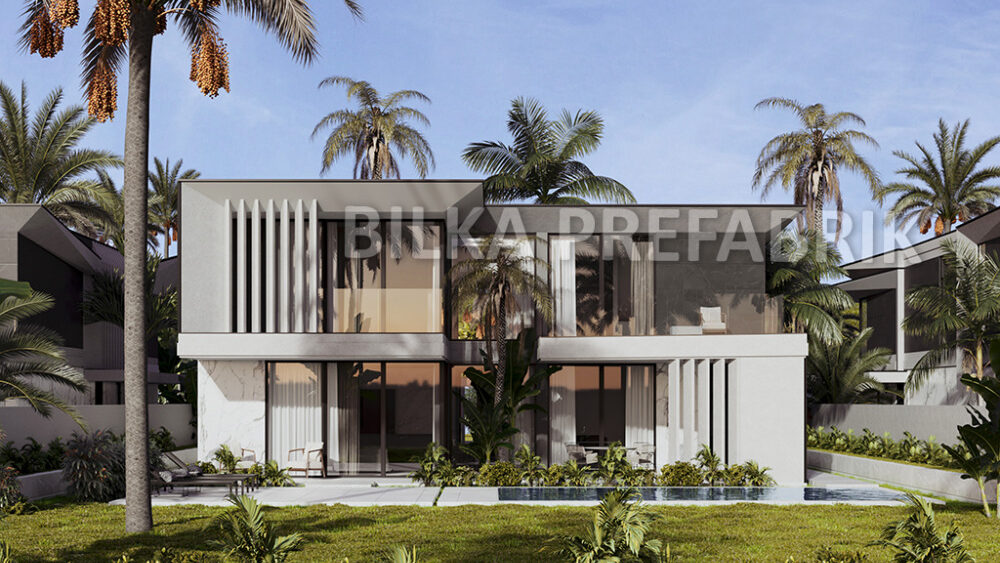 Steel prefabricated houses can be 2 or 3 floors. It can be produced on up to 4 floors according to the project.
In addition, snow load/wind resistance, etc. according to which country/region the structure will be built before production. Production is carried out according to technical details.
Floor plans can be changed as you wish and your wishes can be explicitly applied. You can send us the floor plans from your architect or we can create a house plan for you free of charge.
You can choose many details, such as window sizes, door color, parquet, and tile models.
You can choose from our steel frame prefab house models below and apply your own floor plans.