Prefab Guest House
What is Prefab Guest House?
Prefab guest houses are manufactured with Rockwool insulation and insulated fireproof finishings. You can change the position of the bathroom and kitchen by your wishes.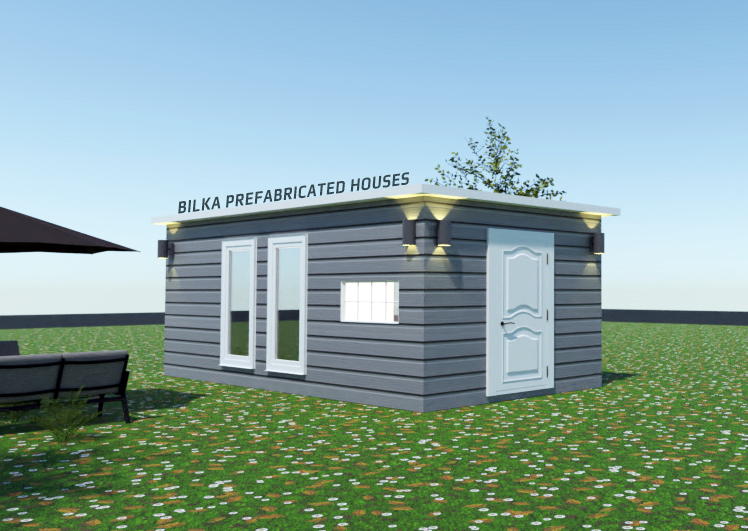 How Much Square Meters?
Prefabricated guest house sizes are 3M (meters) x 6M (meters) but they can be more length. The ceiling height is 240 CM. All of the house panels are manufactured in our factory. It means ready to install.
How is the installation of the house?
Normally, we are sending supervisor for all types of houses but this one does not need supervisor service. Just you need to connect wall panels together and connect them to the ground, and then put the roof panels and connect them to the top of the walls and together. Both sides of the wall's finishes will be ready on panels. Insulation Rockwool material in the wall and ready to use. Installation time of house approx 2 days with paint works. Just you need a welding worker and 1 worker for holding panels and putting them together.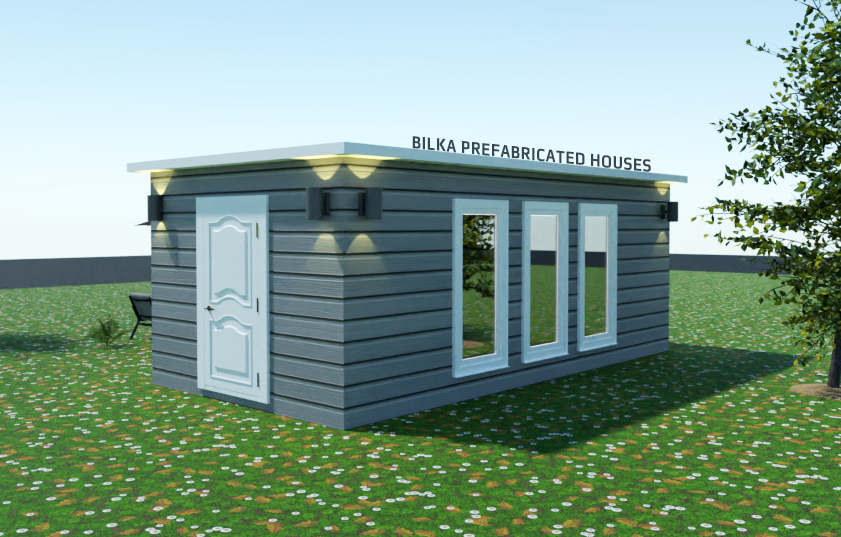 How are the Kitchen and Bathroom?
We are sending kitchen cupboards and countertops with the house. Also bathroom sink, shower area, and toilet inclusive in the package. Electric and water lines are inclusive to package also. Cables, sockets, and switches are inclusive.
What are the options?
As an option, we are adding solar panels for the roof green electric system. Also if you need we can add the water tank to the package. AirConditioner in the option also.