Curacao Prefab Houses
How Can I Build a New House in Curacao?
Legal Compliance: Understand and comply with local building codes, regulations, and permits required for construction.
Land Acquisition: Purchase a suitable plot of land, considering factors like location, accessibility, and utilities availability.
Architectural Design: Hire an architect to create a design tailored to your needs, lifestyle, and the island's climate.
Construction Plan: We are manufacturing prefab steel homes by Engineer Static Report (FREE!). We are drawing prefab house plans FREE!
Hiring Contractors: Engage reliable contractors, builders, and skilled labor for construction and ensure they have the necessary licenses and experience. We are sending supervisor for installation!
Foundation: Excavate the land, lay the foundation, and ensure it's solid and compliant with local regulations.
Utilities: Install basic utilities such as water, electricity, and sewage systems to the site.
Construction: Build the house according to the architectural plans, ensuring quality and adherence to safety standards.
Inspections: Schedule inspections at various stages of construction to ensure compliance with regulations and quality standards.
Interior Finishing: Complete interior work, including flooring, painting, plumbing, electrical installations, and other finishing touches.
Landscaping: Landscape the surroundings, considering local flora, to enhance the property's aesthetic appeal.
Final Inspections: Conduct final inspections to obtain necessary certifications and approvals from local authorities.
Occupancy: Once the house passes all inspections and certifications, it's ready for occupancy.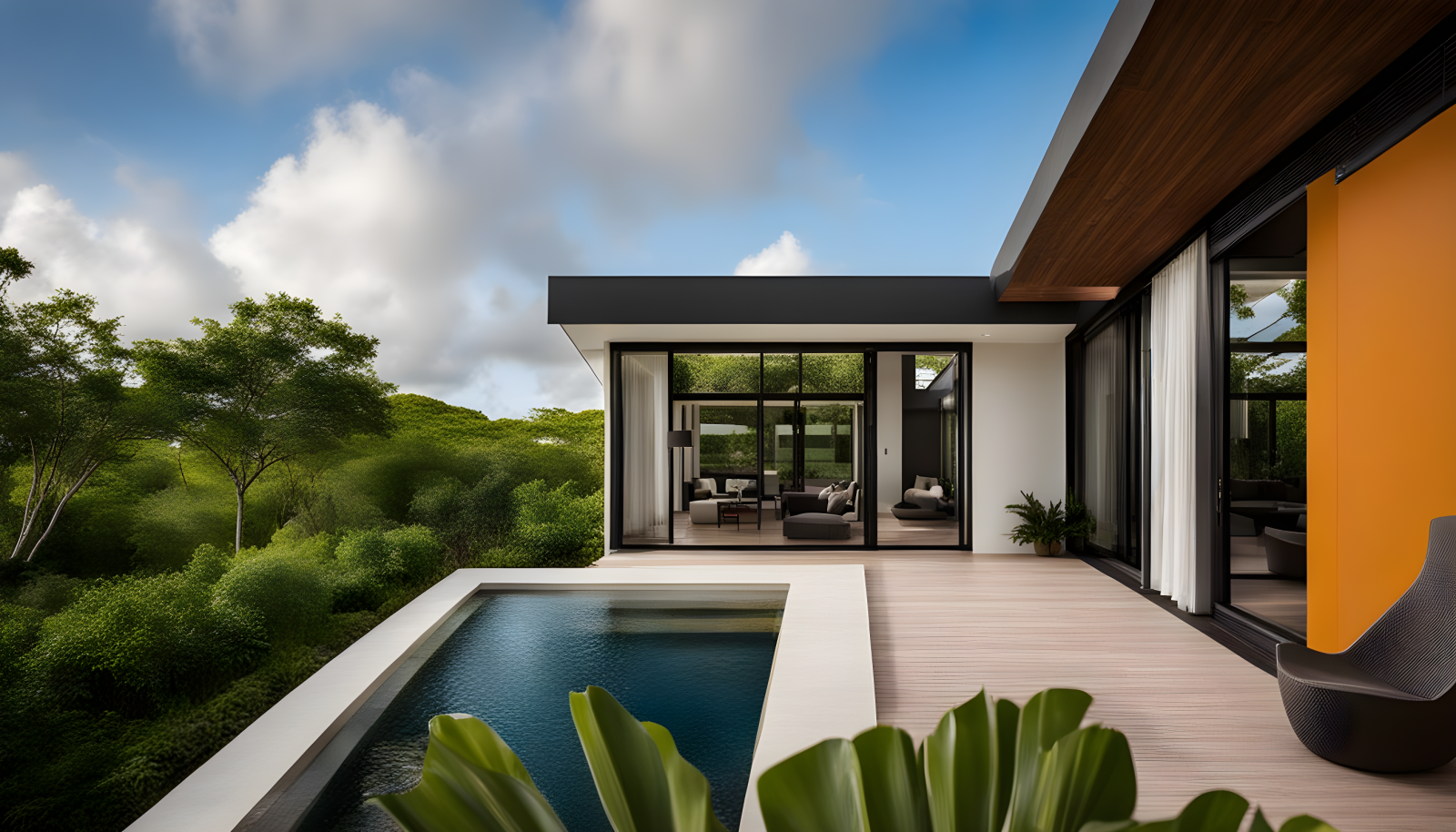 How is looking Curacao Houses?
Colorful Facades: Curacao houses are known for their vibrant and pastel-colored exteriors, adding charm to the streets.
Flat Roofs: Due to the arid climate, flat roofs are common. Rainwater is collected and stored in cisterns. Also we can manufacture inclined or gable roof in prefab steel houses
Dutch Influence: Many houses have a Dutch architectural influence with gabled roofs and ornate facades.
Hurricane Resistance: Homes are built to withstand hurricanes, featuring strong construction materials and shutters to protect windows.
Courtyards: Traditional houses often have central courtyards, offering privacy and outdoor living spaces.
Modern Designs: Contemporary homes incorporate modern architectural elements, catering to diverse tastes.
Waterfront Villas: Luxury properties in Curacao often include waterfront villas and upscale amenities.
Elevated Construction: Houses are built above sea level to minimize flood risks.
Tropical Landscaping: Lush gardens and tropical landscaping are common around Curacao homes.
Accessibility: Houses are designed to maximize natural airflow and keep interiors cool in the tropical climate.