Materials of Steel Prefab Houses?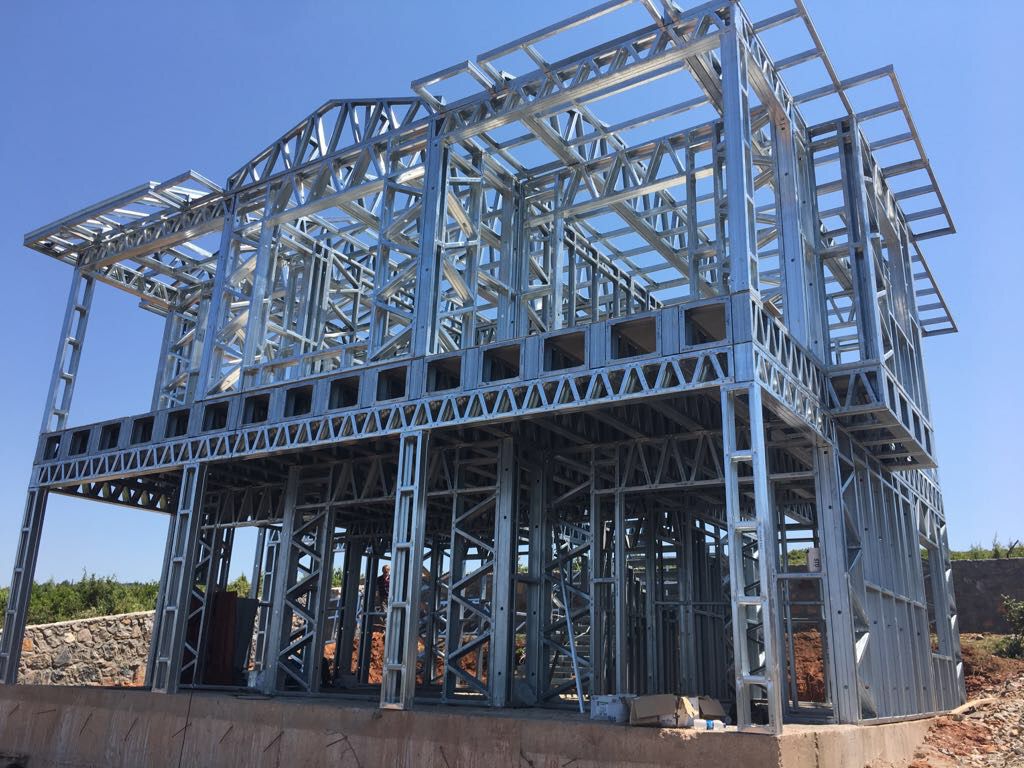 Steel houses can be made from a variety of materials, including:
This is the primary material used in the construction of prefabricated steel houses. It is inclusive of steel plates and galvanized. We are not using welding for steel houses and it's making long-term houses because of low corrosion.
Insulation: To provide a comfortable living environment, insulation is typically added to the walls, floors, and ceilings of prefab steel houses. This can include materials such as rock wool.
Cladding: The exterior of the house can be clad in a variety of materials, such as metal panels, wood siding, or stucco. This serves both an aesthetic and functional purpose, helping to protect the house from the elements.
Roofing: Steel houses may have a steel roof, which can be coated with various materials to provide durability and weather resistance. Other roofing materials, such as asphalt shingles or metal roofs, may also be used.
Windows and doors: Like any house, steel houses will have windows made from a variety of materials, such as Aluminum or Pvc. These will be chosen based on factors such as energy efficiency, durability, and cost.