Prefabricated Homes in Bahamas
Benefits of Prefab Homes in the Bahamas:
Quick Construction: Prefab homes are constructed much faster than traditional homes. This is especially crucial in regions prone to natural disasters like hurricanes, where swift construction can be essential for emergency housing needs.
Cost-Effectiveness: Prefabricated homes can be more cost-effective than traditional construction, making them an attractive option for those looking to build a home on a budget. The streamlined manufacturing process can lead to cost savings.
Quality Control: Prefab homes are built in controlled factory environments, ensuring high-quality construction and adherence to building codes and safety standards.
Customization: Many prefab home companies offer a range of customizable designs. Buyers can often select from various layouts, finishes, and fixtures, allowing them to tailor the home to their preferences.
Energy Efficiency: Modern prefab homes can be designed with energy-efficient features, including insulation, HVAC systems, and energy-efficient windows, helping homeowners save on energy costs in the long run.
Environmentally Friendly: Prefabricated construction can produce less waste and have a lower environmental impact compared to traditional construction methods. Some prefab homes are designed with eco-friendly materials and energy-efficient systems.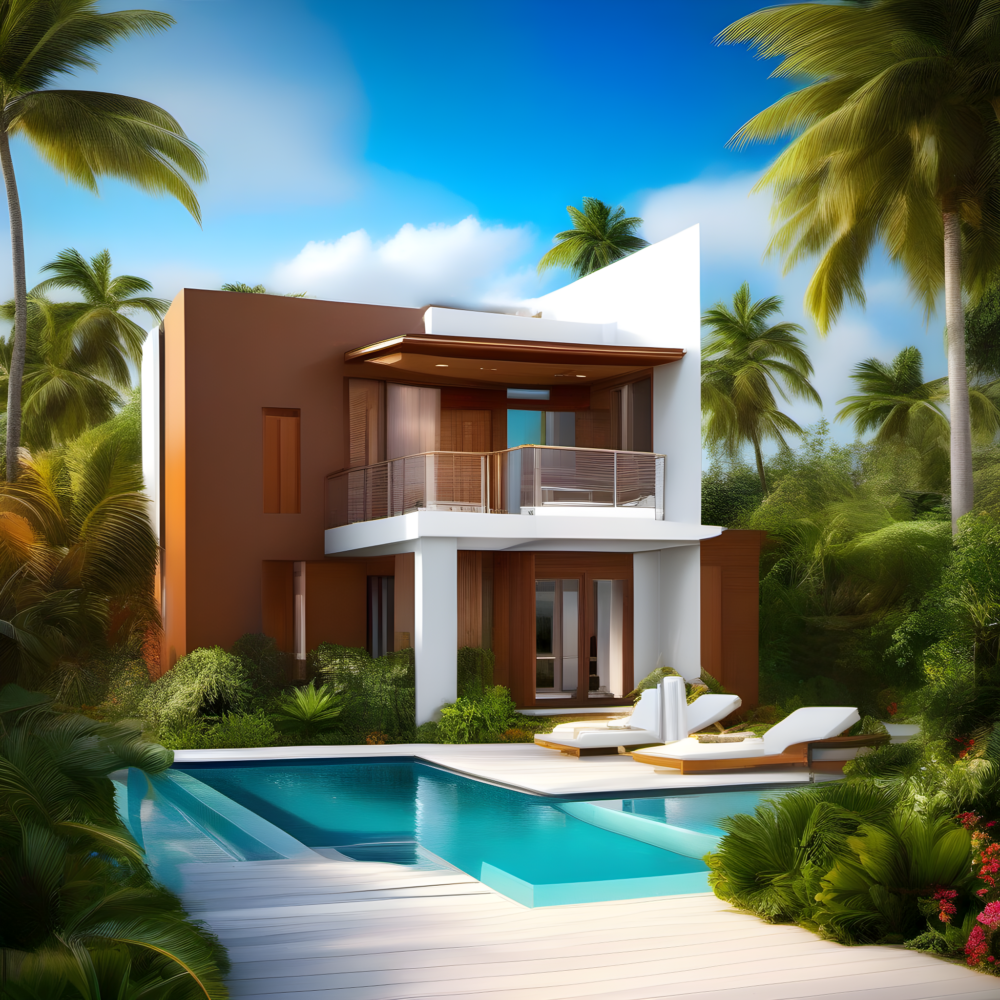 Challenges and Considerations:
Permits and Regulations: It's important to navigate local building regulations and permits when constructing a prefab home. Regulations can vary, so working with a local contractor familiar with the process is crucial.
Transportation and Logistics: Transporting prefab modules to the Bahamas involves careful planning and coordination. Factors such as transportation costs and logistics need to be considered when choosing a prefab home.
Assembly: While prefab houses are designed for easy assembly, it's essential to have a skilled team for the on-site construction process to ensure everything is properly installed and connected.
Hurricane Resistance: Given the susceptibility of the Bahamas to hurricanes, it's crucial to choose prefab homes designed and engineered to withstand high winds and other extreme weather conditions. This often involves additional reinforcement and specialized materials.
Typical features of Bahamas houses:
Bright Colors: Bahamian houses are often painted in vibrant and cheerful colors, reflecting the lively spirit of the islands. Pastel shades such as pink, blue, and yellow are popular choices, adding to the picturesque charm of the neighborhoods.
Louvered Windows: Louvered windows are a common sight in Bahamian houses. These windows consist of horizontal slats angled to allow ventilation while preventing direct sunlight and rain from entering the house. They are effective in capturing the tropical breezes.
Verandas and Porches: Many Bahamian houses feature spacious verandas or porches that wrap around the house. These outdoor spaces provide a shaded area for relaxation, socializing, and enjoying the pleasant weather.
Gabled Roofs: Gabled roofs with steep slopes are typical in Bahamian architecture. These roofs not only offer an appealing aesthetic but also help in draining rainwater quickly, preventing water accumulation.
Elevated Foundations: Due to the risk of flooding and storm surges, Bahamian houses are often built on elevated foundations. This design element not only ensures safety during hurricanes but also allows for better airflow, keeping the house cooler.
Tropical Landscaping: Bahamian homes are often surrounded by lush tropical landscaping, including palm trees, hibiscus flowers, and other native plants. Gardens are meticulously maintained, enhancing the overall beauty of the property.
Bahamian Shutters: Bahamian shutters are a distinctive feature, both functional and decorative. These shutters are placed on the exterior of windows and can be closed during storms for protection. They often add a touch of traditional craftsmanship to the house's facade.
Open Floor Plans: Modern Bahamian houses often embrace open floor plans, allowing for seamless transitions between indoor and outdoor spaces. This design maximizes natural light and promotes cross-ventilation, making the interior spaces comfortable and airy.
Sustainable Practices: With a growing emphasis on eco-friendly construction, some newer Bahamian houses incorporate sustainable features such as solar panels, rainwater harvesting systems, and energy-efficient appliances to minimize the environmental impact