OctopHouse: New Generation Prefab House
If you are looking for small prefab houses, garden houses or prefab pool houses STOP! You are on the right page…
Here is the new product OctopHouse…
Whats the advantages?
First of all, house installation is faster, and no need supervisor. It means you don't need to pay the supervisor's daily costs, hotel, food, fly tickets, etc for buying from out of Turkey. You can find 2-3 workers in your country for helping with installation, that's all!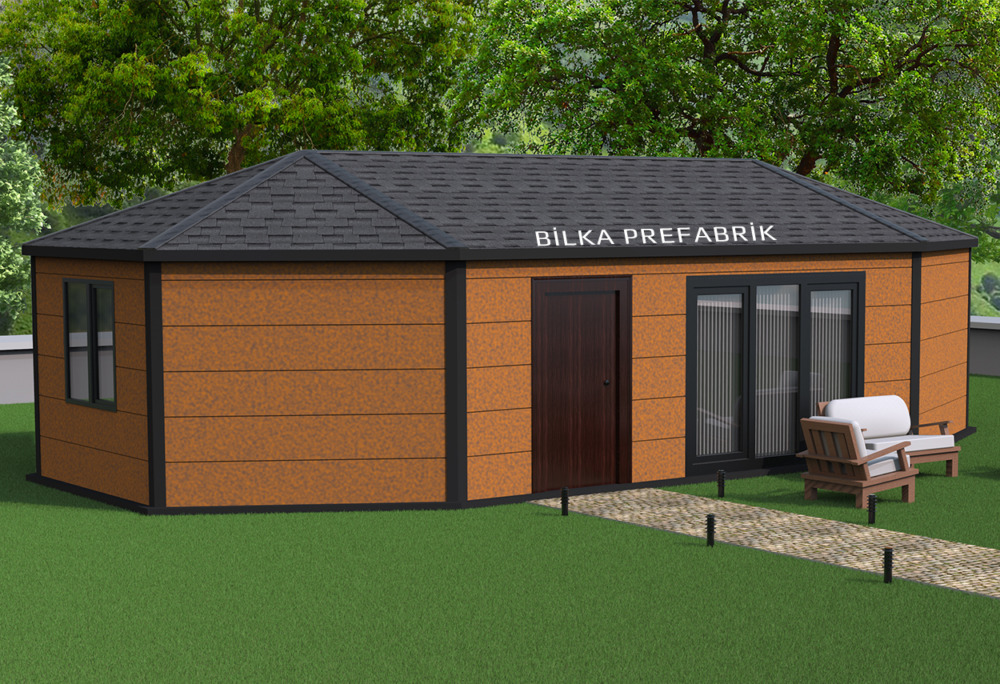 Octophouse has 8 column legs and its name is coming from there. So, what is the difference between other prefab houses?
First of all, you need to connect columns together and fix them. And then exterior finishings and roof material will fix.
The second step is insulation materials fix and interior plasterboards. When you do that, you need to fix and connect electric and water lines and pipes, etc. in the wall. Finishing work is painting and floor covering parquets fixes and bathroom/kitchen material fixes…
Another advantage in OctopHouse, many more houses can fit into 1 piece container/truck for delivery. It means a low-cost transportation fee.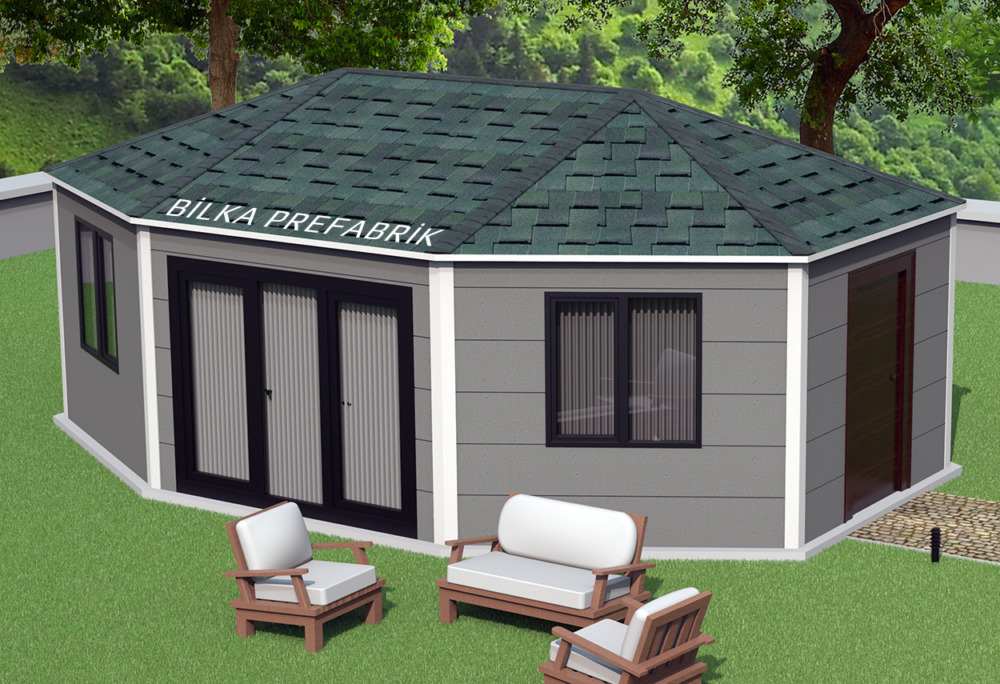 You can change the house interior plan by request, also you can connect 2 or 3 pieces houses together for making big size house.
How much Square Meter?
We have 2 sizes, the smaller one has 34 square meters and the bigger one 50 square meters.
You can connect 2 or 3 pieces OctopHouse, make your house by your dream!