Madagascar Prefabricated Houses
Prefab homes, short for prefabricated homes, are residential buildings that are manufactured off-site in sections or modules and then transported to the construction site for assembly. These homes are also commonly referred to as modular homes, factory-built homes, or prefab houses. Prefab homes have gained popularity due to their efficiency, cost-effectiveness, and sustainability.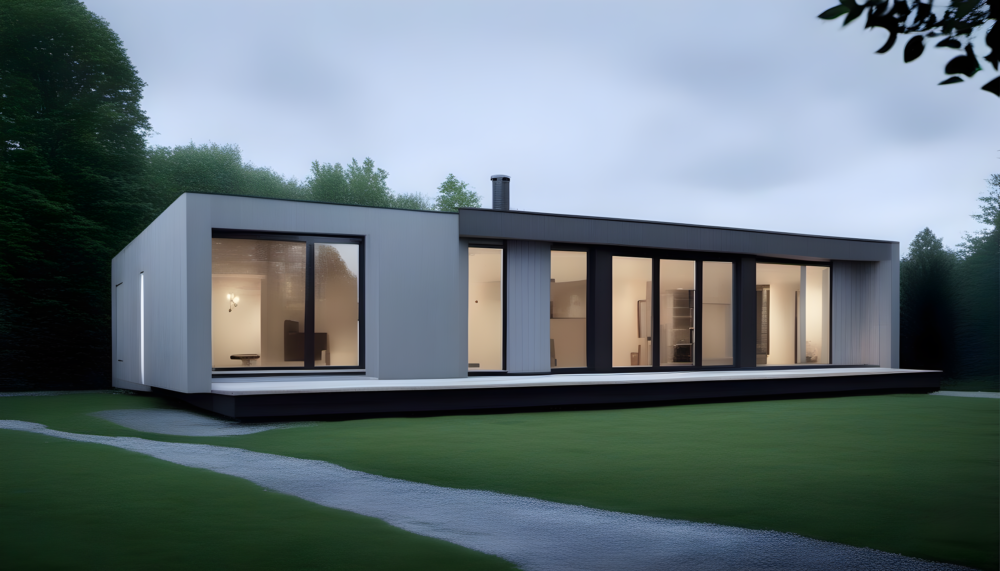 What are the steps involved in building steel frame prefab homes in Madagascar?
1. Site Preparation:
Clearing the Site: Clear the construction area of vegetation, debris, and any obstacles.
Excavation: Dig foundations as per the structural engineer's design and local building codes.
2. Foundation Construction:
Footings: Pour concrete footings to provide support for the steel frame.
Foundation Walls: Construct concrete or masonry walls on the footings to form the foundation of the house.
3. Steel Frame Assembly:
Setting the Columns: Install steel columns securely anchored to the foundation.
Installing Beams: Place steel beams horizontally, connecting and supporting the columns.
Adding Floor Joists: Install steel joists to support the floors.
Wall Framing: Erect steel studs, headers, and sills to create exterior and interior walls.
4. Roof Structure:
Roof Trusses: Install steel roof trusses that support the roof structure.
Purlins: Add horizontal purlins on the roof trusses to support the roof covering.
5. Exterior Cladding:
Weatherproofing: Apply weather-resistant barriers to the exterior walls to prevent water infiltration.
Cladding Installation: Attach exterior cladding materials, which could include steel panels, cement board, or other materials, to the steel frame.
6. Interior Finishing:
Insulation: Install insulation between the steel studs for thermal and sound insulation.
Drywall: Attach drywall or other interior wall materials to the steel studs.
Flooring: Lay flooring materials over the steel joists.
Ceiling: Install the ceiling materials, which could be drywall or suspended ceiling tiles.
7. Windows and Doors:
Cut Openings: Cut openings in the steel frame for windows and doors as per the design.
Install Windows and Doors: Insert and secure windows and doors in the openings, ensuring they are properly sealed.
8. Utilities and Systems:
Electrical and Plumbing: Install electrical wiring, outlets, switches, and plumbing systems.
HVAC System: Install heating, ventilation, and air conditioning (HVAC) systems for climate control.
Inspection: Have the construction inspected to ensure compliance with building codes and safety standards.
9. Finishing Touches:
Painting and Finishing: Paint the interior and exterior walls. Apply finishing touches and decorative elements.
Landscaping: Complete landscaping around the house, including gardens, pathways, and driveways.
10. Quality Check and Handover:
Quality Inspection: Conduct a thorough quality check to ensure all aspects of the construction meet the desired standards.
Final Walkthrough: Conduct a final walkthrough with the client to ensure their satisfaction with the construction.
Handover: Hand over the completed steel frame house to the owner, providing all necessary documents and warranties.